How It Works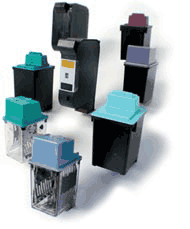 No Selling. No Buying. No Cost To You.
Recycle for Breast Cancer is a national recycling initiative focused on keeping electronic waste out of our landfills. According to the national environmental research organization INFORM, electronic waste items such as cell phones are laden with hazardous substances called persistent bioaccumulative and toxic chemicals (PBTs). These chemicals include arsenic, antimony, beryllium, cadmium, copper, lead, nickel and zinc. In the trash these chemicals escape into the air, land and water and accumulate in the fatty tissues of animals and humans. If released in our landfills, these materials could contaminate surrounding soil and groundwater. PBTs are thought to cause damage to the nervous system, reproductive and developmental problems as well as cancer.
Another danger is the brominated flame retardant which is applied to the exterior of cell phones and other electronics. When burned they form dioxins and furans, some of the deadliest PBTs. These items put toxic chemicals into the environment. Studies have shown that there are links between cancer and the chemicals in our environment.
Every company, individual or home business, uses printers, fax machines and copiers. Some companies are still throwing away their used cartridges and cell phones. Now, Recycle for Breast Cancer has made recycling easy for everyone.

Every year thousands of tons of empty cartridges, fuser cores and cell phones are improperly disposed of and end up in our nation's landfills. Recycle For Breast Cancer wishes to recover these items and recycle them in an environmentally responsible manner.
These items not only take up valuable space but waste priceless resources too. It is the goal of this program to collect these items, recycle them and keep them out of the landfill with the hopes of reducing environmentally caused breast cancer.

As a participant, you collect these items, box and prepare them for shipping and we will send you a prepaid shipping label. There is no cost to you for shipping.
This is an ongoing program.