Helpful links to other sites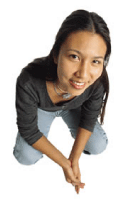 We hope you find these helpful. If you would like to suggest a link please send it to us. Links posted to this site are at the sole discretion of RFBC.
Florida Department of Environmental Protection
Discarded Cell Phones Piling Up - CNN
Make everyday earthday
Is a nonprofit organization whose members are breast cancer survivors, friends and supporters. All committee members, including the executive board, are volunteers. Since our inception in 1996 we have been raising funds for local San Francisco Bay Area nonprofit organizations that help people who are dealing with breast cancer or who have breast health concerns.
National Recycling Coalition
Founded in 1978, the National Recycling Coalition, Inc. (NRC) is a nonprofit 501(c)(3) organization representing all the diverse interests committed to the common goal of maximizing recycling to achieve the benefits of resource conservation, solid waste reduction, environmental protection, energy conservation and social and economic development.
Colorado Recycles is a nonprofit, 501 (C)(3) organization that is dedicated to the promotion of voluntary recycling by citizens and businesses.
The Portal to the Recycling Industry
The Busy Person's Guide to Greener Living. Over 150 eco-tips, activism made easy, Q&A, and more.
RecycledProducts.com - Environmental Promotions
Recycled and environmentally preferable products featuring promotional items made from recycled plastic, recycled paper, and recycled tire rubber.
Breast Cancer Foundation of Arizona - BCFAZ is a non-profit charity organization to benefit the research, education and advocacy of breast cancer.
Blue Sky Business Products - woman owned business providing "Office Solutions for a Healthier Environment"
By providing links to other sites, RFBC does not guarantee, approve or endorse the information or products available at these sites, nor does a link indicate any association with or endorsement by the linked site to RFBC.