Schedule a Free FedEx Pick-Up
In order to schedule a free FedEx pick-up you must already have received a prepaid FedEx shipping label from us or a Collection Box with the label attached. (See below)
If you do not already have your label please go to the main page and select the item you would like to recycle and we will send you one.
Go here to schedule your free pick-up
http://www.fedex.com/grd/rpp/ShowRPP.do?cc=US&language=en
FedEx PRP Ground Return Label
Tracking ID from label: the ID is the set of numbers (after the parenthesis) under the large bar code on the label. Please review the label if you are having difficulty locating this ID.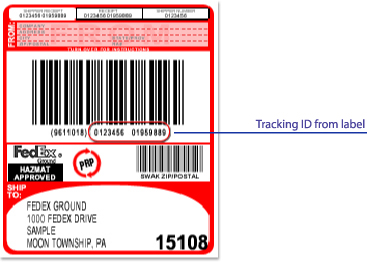 Go here to schedule your free pick-up