Let us find a way to recycle your waste
If you or your company needs to find a resource for your waste, such as: parts, data tapes, motherboards, etc, - please call first and let us know. We have many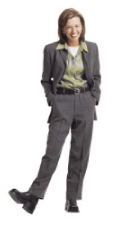 resources to work with. Some of the other items we recycle are cell phones, software, digital cameras and surplus office supplies.
Cell Phones & Pagers - All brands, makes and models, working or not. With toxic elements such as lead and mercury found in each mobile unit, it is important to keep cell phones out of landfills and incinerators.

To request a pre-paid shipping label go here
Palm Pilots, PDAs & Handheld Devices - we accept all working or not. All brands. HP, Palm Pilot, Casio, Compaq, Blackberry, etc.

Surplus Office Supplies - we accept surplus copier, printer,

and fax supplies. These items are typically new or unused toners for copiers, printers and fax machines. Items must be in working, reusable condition. Even if they have expired date codes, crunched boxes, or shipping labels attached we can still take them. A small list of these items are: copy

cartridges, cleaning rollers, developer, duplicator supplies, drums, fax supplies, fuser oil, fusers, fuser rollers, heat rollers, image loops, inkjets, masters, OPC Kits, photoconductors, PM Kits, PR Belts, ribbons, staples, toner, transparencies and more.
Software - We can accept current and legacy software products made by Microsoft, Symantec, Abobe, Corel and various other software publishers.

We are interested in retail and OEM, software. Some popular titles are:

Office 2000, Office 2000 Small Bus, Windows NT 4.0, Winfax Pro, Windows 98, Adobe Photoshop, Windows ME, Adobe Acrobat, Corel Draw and Windows 95. More details
Music CDs, DVDs and VHS - We will accept all, non-damaged, CDs and VHS/DVD movies and music. They must be originals, please no copies! Unfortunately at this

time we cannot provide a prepaid shipping label for these items. More details
If you would like to contribute any of these items or have something that is not on the list please contact us.